Pool Tile Best Practices: Don't Seal Your Pool Tile.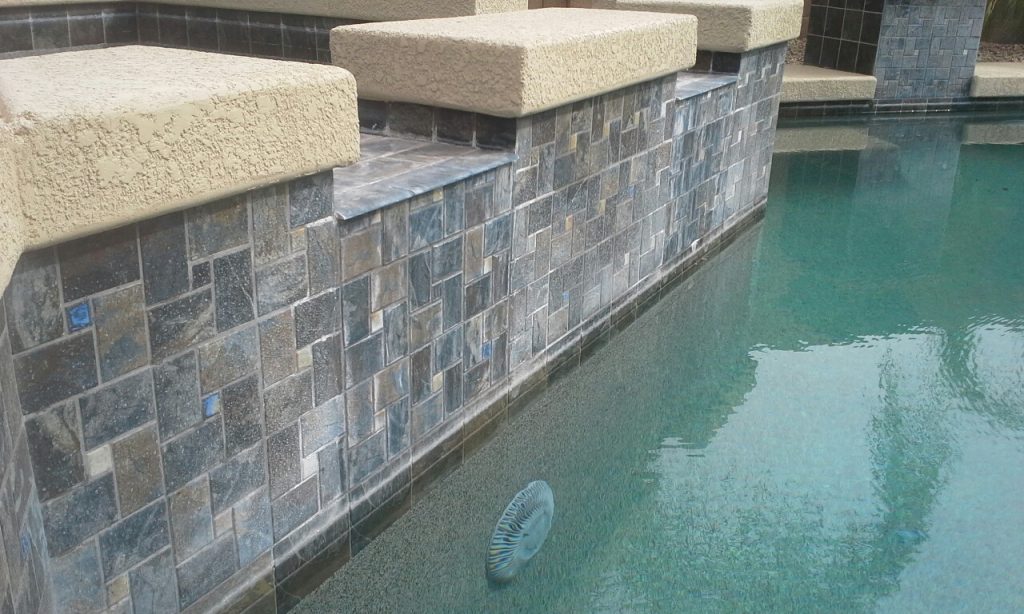 Glass Bead blasting swimming pool tile is an art and when done incorrectly can cause irreversible damage. Companies that shoot too aggressively can strip the clear glaze off swimming pool tiles and worse, fade the color. Damage is often a result of many factors, but the air pressure being too high is the most common mistake. Some tile cleaning companies strip the glaze then seal the tile with a silicone sealant to conceal the damage. Sealed swimming pool tile will look great in the short term, hide the damage and stay glossy. However, the sealant will begin to break down after 9-12 months and turn white or yellow. Worse yet, sealed tile will fog over, making a beautiful glossy pool tile permanently dull and cloudy.
Glazed pool tiles are coated with a liquid glass, which is then baked into the surface of the clay. The glaze provides a vast array of color and design and protects the tile from the elements. If the glaze on a tile is not disrupted, the tile will last for the pools lifetime. Sealing swimming pool tile does not prevent or retard future build up. Having calcium deposits on the sealed surface is normal. The severity and speed with which the calcium returns is based on many factors, calcium hardness of the pool water being the main culprit.